A widget is a piece of HTML code that allows you to embed an interactive chart from Trader Statistics on your website or blog. Visitors to your site can, for example, change the timescale and see exact values at certain points. In addition, the chart will always be up to date.
Example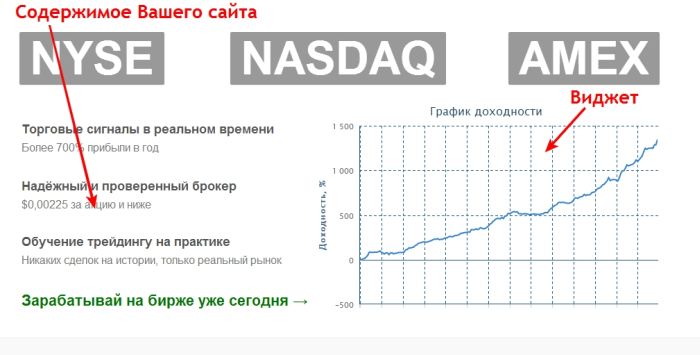 Conditions for using widgets:
1. You have the ability to put HTML code on your website or blog;
2. A link should be created to your account view (without a link, widgets won't work)
3. A user of your site, if he/she wants to and knows how, can view your account, even if you have not published a link to view it. If you don't want to show your account to anyone, you should refrain from using widgets.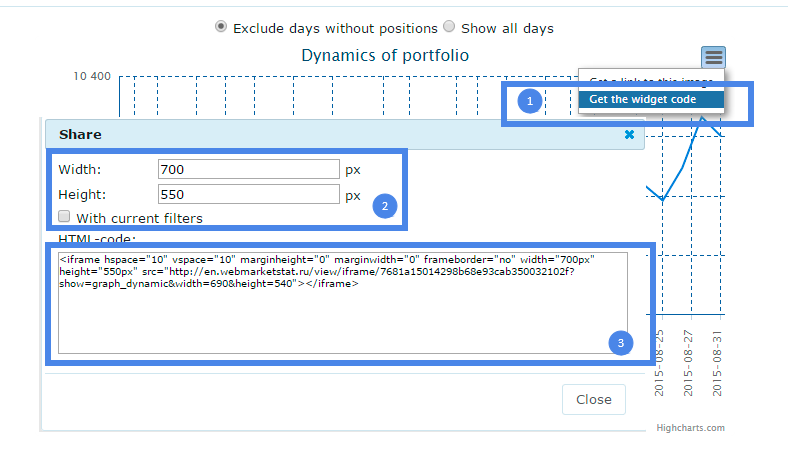 1. Click the button on the chart and choose "Get widget code" from the menu.
2. Enter the width and height of the widget. By default, the optimal dimensions for the given chart are chosen.
3. Copy the HTML code and place it on your site.
Widgets are available for the majority of charts, as well as for the table of transactions in the section Summary Table and Charts.